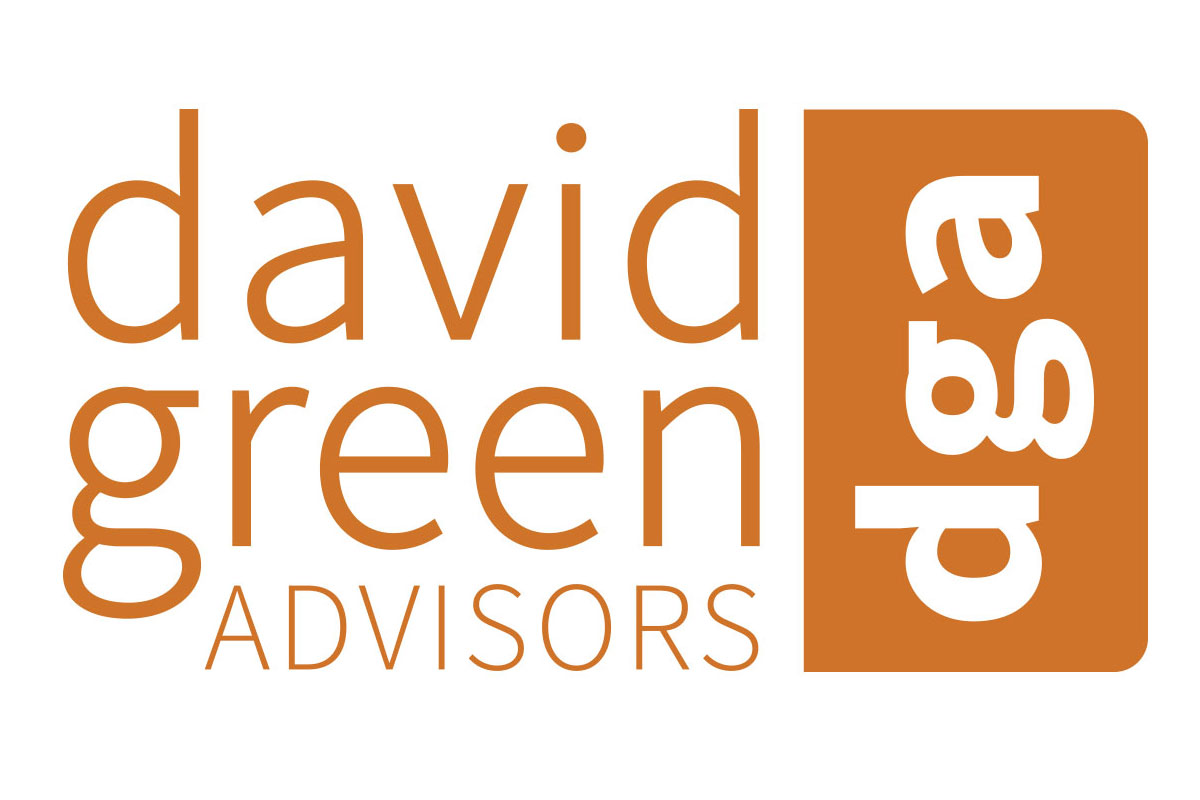 After spending numerous years working for other companies, David Green, PhD., decided it was time to start his own company. David Green Advisors (DGA) is a boutique advisory firm specializing in risk and profitability management. David needed strong visuals to hit the ground running!
Brand Moodboard
The brand visuals originated from the inspiration of Edward Tufte, Seth Godin and all-around innovative thinking combined with a touch of David's personal passions.
David creates ease of information for the people he works with; also reflective in DGA's identity. David started lean with plans to grow the company. The logo is versatile for when the company grows. His name could potentially be dropped and just the use of "dga" would be needed.
Color Palette
The color palette is based on contemporary earth tones, setting DGA apart from the traditionally used red, black and blue for financial companies.
Knowing that David is a huge Edward Tufte fan there was one font I knew would need to be incorporated, Gill Sans Bold. Edward describes this font as "[a] classic and elegant sans serif font."
Styleguide
This guide was specifically created for DGA's needs, accounting for the multiple uses of the branding.
David's whiteboard notes made the perfect backdrop texture. This design resonated with attendees and made for a great conversation starter.
Team:
Marketing Consultant: Nicki Maher
Art Director/Designer: Ashley Peck